Express your love for the high street this Valentine's Day, and have a look at the different positive high street news stories going on around the country over the last week!
A popular pie and mash shop in Bermondsey has recently won a top food award, at the first ever Food and Drinks Awards. The business, Manzes, received the Heritage Award, recognising the business's nearly 120 year old history, and was presented the award by Stephen Fry!
Read the full article here.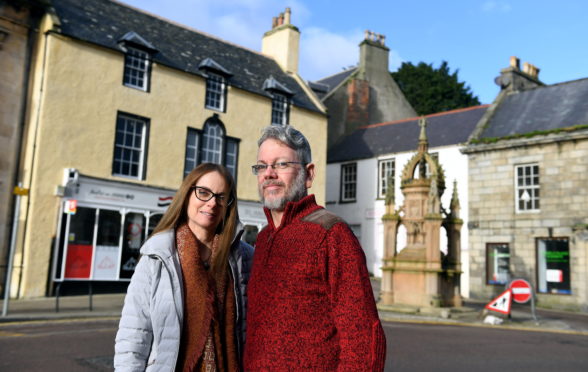 A couple in Banff hope to open the town's first ever plant-based cafe, which they also hope will become a new gathering place for the local community. Mark and Samantha Robb noticed the distinct lack of plant-based food on offer in the area, leading to their idea of opening their own plant-based business.
Read the full article here.
Redruth, in Cornwall, could be set to receive funding of over 3 million pounds to help breathe life into some of its historic buildings. Part of the focus of the funding would go onto the high street, helping to renovate and make the town centre more attractive, and also supporting local independent businesses.
Read the full article here.
Lucy Ugborokefe, a teenager from Preston, has recently opened her own cafe, Origin Juice And Brew Bar. She was inspired to open the cafe by her parents, who both own their own businesses as well, and everything in the cafe was designed from scratch, from the menu to the interior!
Read the full article here.
A brand new car washing business has recently been opened at the Five Valleys Shopping Centre in Stroud. A number of services will be provided, including quick washes and valeting services, and even better, this can all be done whilst visitors are shopping in the shopping centre nearby!
Read the full article here.
Just in time for Valentine's Day, a new restaurant, Paolo's Italian, has opened in Galashiels, on the Scottish Borders. Paolo Crolla previously owned a separate restaurant in the area, but this new restaurant has a larger premises, and can seat up to 90 guests.
Read the full article here.
A butcher from Overton is set to represent Wales in the World Butchers' Challenge in Sacramento in California. Ben Roberts, from M. E. Evans Butchers, will take part in a series of challenges, testing his butchering skills, all in the hopes of winning the grand prize!
Read the full article here.
If you have read an article online such as new shops, bars and cafes recently opened near you, or you have appeared in the local news, in relation to the high street, please send us the link here.
Back to high street news
DISCLAIMER
This news section brings together positive articles about the high street from other websites, other contributions include guest writers and blogs written by businesses. Some individual articles have a read more button which will link you to continue reading on the original sources website. If there's a problem with this page
Report it here